WS2815 LED Strip Screen project from Netherland
Views : 1352
Update time : 2020-07-21 16:57:00
WS2815 Digital LED Strip is similar as WS2813 led, it's both popular with breakpoint transmission continue function, only WS2815 is powered by DC12V with less voltage drop.
Normal WS2815 is with internal capacitors, it saves soldering time and PCB looks more beautiful, but heat dissipation is not so good and performance is not so stable, especially for 144leds per meter. If you used a lot WS2815, you may also have this complaints.
NEWSTAR LED has developed our own WS2815 LED, it's with external capacitors, we are confident that once you tried it, you will love it. It's even on color and timing, more stable on performance and better on heat dissipation.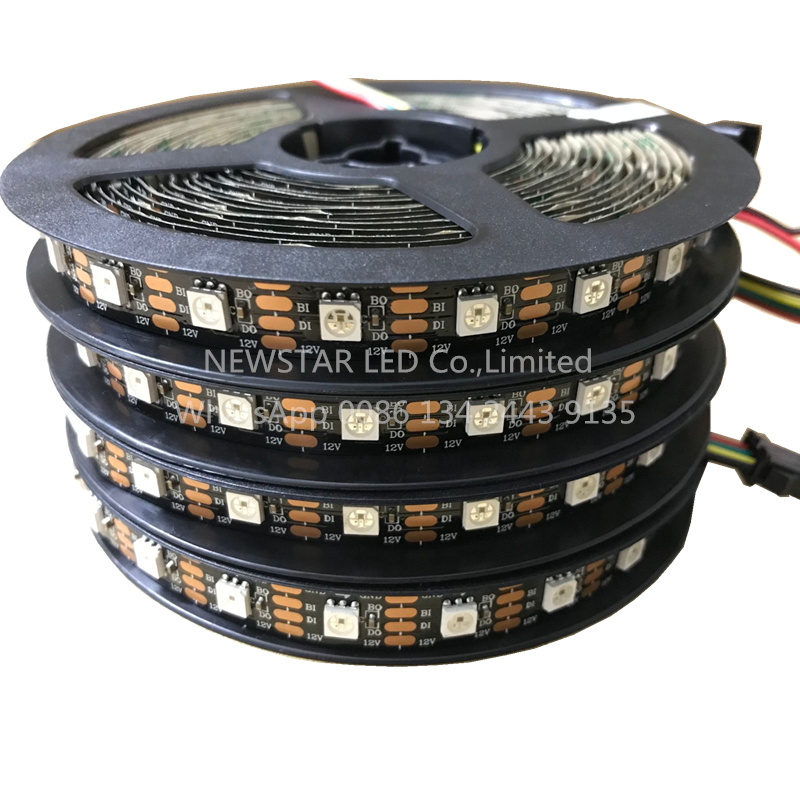 One of our customer from Netherland used total 4000m for their pojects, they are very satisfied with the performance, here is a video from customer, it's for a wonderful customized project, since there dozens of strip sreens, we designed Right and Left conner PCB with LEDs, so they don't need to connect the strip by cables. If you have any similar projects in hand, please do not hesitate to contact with us for soluction. Cooperating with NEWSTAR LED, we'll always providing you the latest products with highest quality on market.